AD ZENITH / PUBLICITES ZENITH
This page presents old advertising of watches ZENITH throughout the world, the manufacture of Georges Favre Jacot
Page consacrée au publicités anciennes des montres ZENITH, la manufacture crée par Georges Favre Jacot.
-o0o-

Advertising around 1900.
Publicité vers 1900.

Advertising around 1910 for US market.
Publicité vers 1910 pour les USA.

The 4 seasons around 1910.
Les 4 saisons vers 1910.
Picture by courtesy of Joël de Toulouse
Around 1910.
Vers 1910.
1914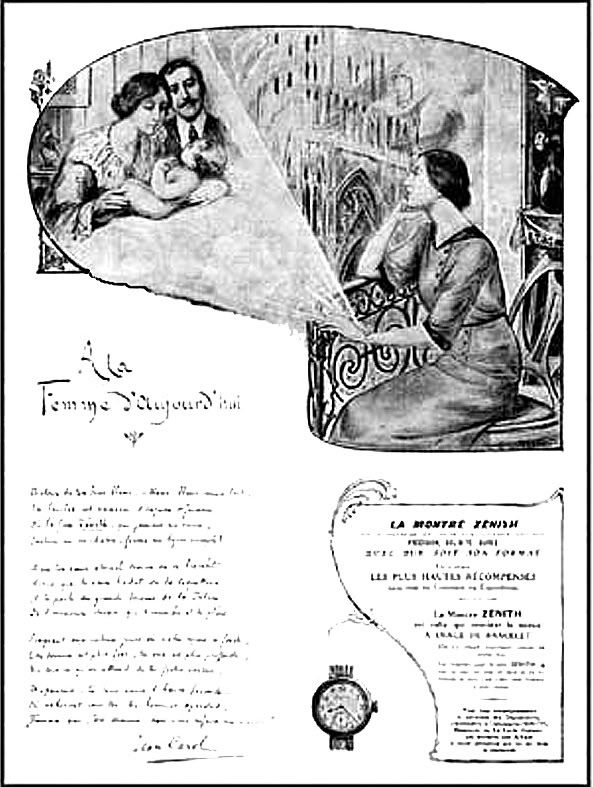 1914
1915

Advertising for Japanese market from the 20'.
Publicité des années 20 pour le marché Japonais.

Advertising from the 50'.
Publicité des années 50.

Advertising from the 50'.
Publicité des ammées 50.

Advertising from 1954.
Publicité de 1954.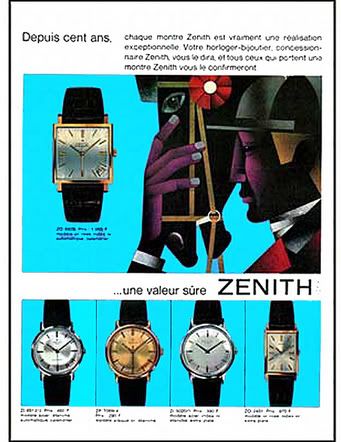 1963 / 1964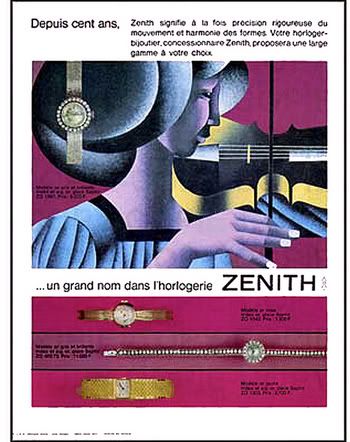 1965
.
Some logos from ZENITH ...
Quelques logos de ZENITH...

Beginning of the century.
Début de siècle

ZENITH logo engraved in the back case of the pocket watches from the beginning of the century.
Logo ZENITH des fonds de boite des goussets du début du vingtième siècle.

Seventies and eighties.
Années 70 et 80.

TOUT CE QUE VOUS RECHERCHEZ A SAVOIR SUR L'HORLOGERIE EST SUR FORUMAMONTRES
(lien dans l'image)